SIPMA specialist training
added: 2022-02-15 11:43:28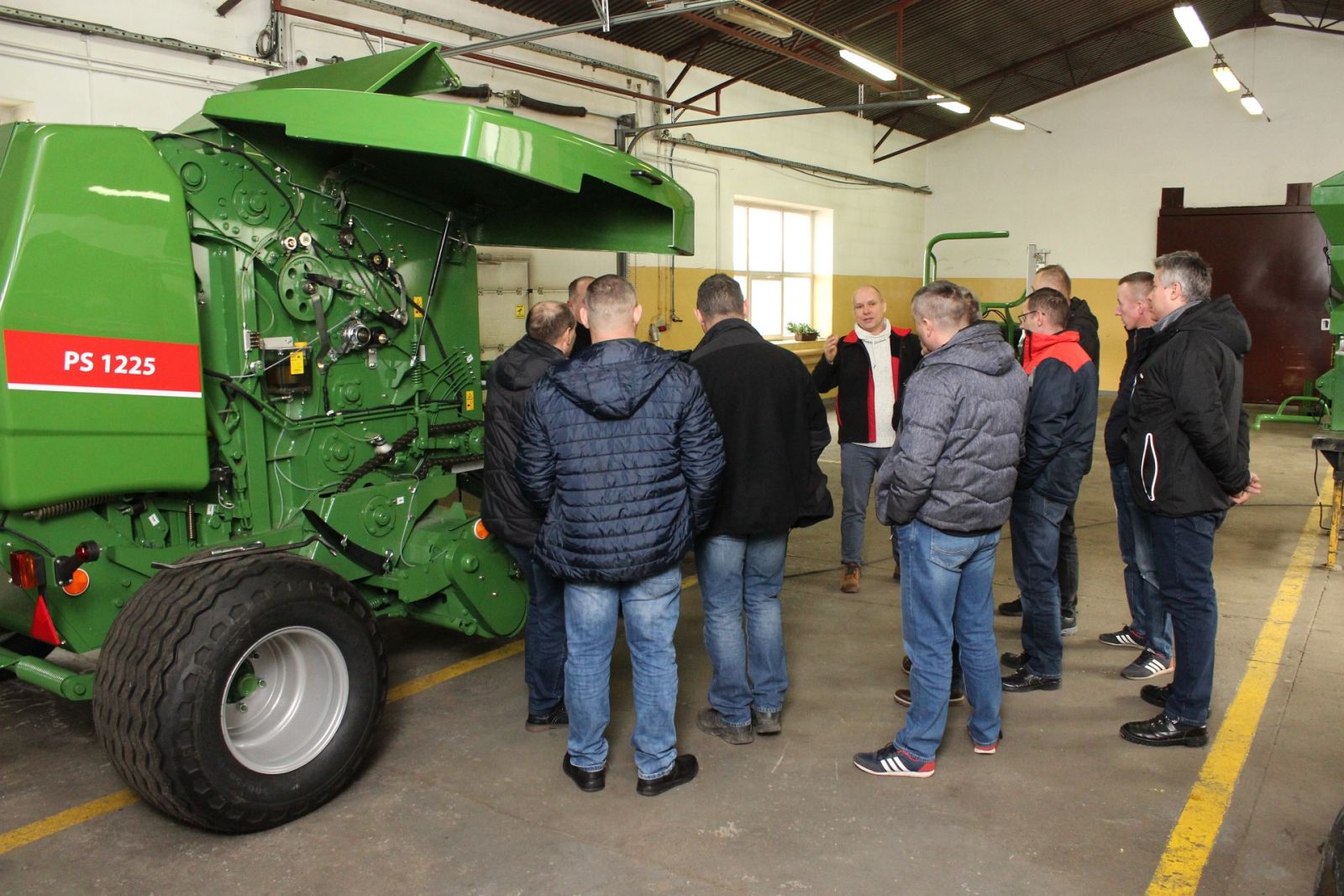 In our daily work, we ask ourselves many questions, including: "How can we support the users of our machines even more". In the search for an answer to this question, we are helped by many years of experience in the production of agricultural machinery, a well-coordinated team, specialist training and direct contact with users of our machines.
The SIPMA training program focuses on imparting up-to-date expertise. The operation of our machines is intuitive, but requires introducing into the principles of their operation and use. Even the most innovative agricultural machines require support, professional and comprehensive technical and service maintenance.
We conduct specialized training in several areas:
each of our employees undergoes specialist training at least once a year, which deepens their skills;
we conduct commercial training for employees of our dealers who sell machines to our customers;
specialized service training for service technicians - employees of our dealers, responsible for the technical maintenance of our customers' machines.
In the previous year, due to the pandemic, training could only be carried out online. Currently, trade and service training for our dealers took place in the stationary.
From January 24 to February 10, at SIPMA, we conducted service training for our dealers. The subject of the training was to present the wide range of SIPMA machines, general principles of machine operation, to discuss new technical solutions and new products in the SIPMA offer, to discuss modernization changes, to be able to set up, adjust and carry out any repairs. Employees of over 20 of our dealers took part in the training. After completing the training cycle, the participants received a certificate of completion.
SIPMA will continue to place particular emphasis on practical training, so during the training it was possible to see the nooks and crannies of each of the machines in question. This is an important stage in acquiring knowledge about modern technology.